Picture above is our Head Quarters in Middleville, MI
ChemQuest is a leading North American supplier of industrial chemicals, custom chemical compounds, and application systems in the automotive, furniture, medical, military and food industries. Our goal since 1998 has been to deliver the best chemical solutions for the application while maintaining a proactive stance on environmental safety.  Our Eco-Quest chemical products incorporate no heavy metals and demonstrate our commitment to innovative, eco-friendly solutions.
David Scharphorn, Founder and President
David Scharphorn studied architecture in college before serving three years in the US Army Special Forces.  Upon his return from his tour in the military, he gained employment as a plumber and was later offered a sales position with the same company.  In 1982 Dave began a new journey and accepted a sales position with a large chemical company, which gave him the opportunity to develop his knowledge of chemicals.  His natural abilities in sales, combined with his acquired knowledge of chemicals, Dave quickly become a sales manager and subsequently, a regional manager.
In 1998, seizing an opportunity to branch out on his own, David Scharphorn started ChemQuest, Inc.  Right from the start Dave had a vision and aptitude for "Identifying the needs … and delivering the solutions".   His extensive background  in industrial chemicals, application methods and equipment allowed him to assemble a solid team of knowledgeable, dedicated professionals who do much more than just sell chemicals.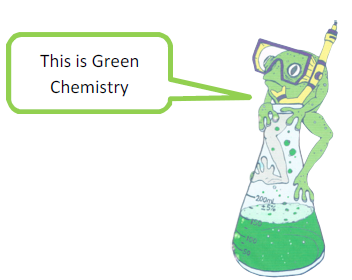 Capabilities
In addition to our comprehensive chemical offerings, our product selection also includes paint guns, filters, welding services, ovens, washers, paint booths, custom engineered systems and other equipment. With over 100 years of combined experience in broad spectrum chemicals and systems applications, ChemQuest sets the pace in meeting the ever-changing demands of the industries it serves. We're problem-solvers for our customers.
ChemQuest University
ChemQuest is committed to the principles of continuing growth and education in our industry and work hard to cultivate a level of knowledge and expertise amongst both our staff and our customers.  To demonstrate this commitment we offer a program called ChemQuest University.
At ChemQuest University a small group of industry professionals gather for a one or two day seminar.  Speakers address such topics as Pre-Treatment Chemicals, Finishing Equipment, Washers, Dry Off and Cure Ovens, Paint/Powder Booths, Quality Control, Testing and much more.  Call us today at 269-795-9877 to sign up for the next ChemQuest University class.
About Us
Headquartered in the heart of West Michigan, ChemQuest serves locations throughout North America with just-in-time efficiency.  Satellite facilities at Whitmore Lake and Brighton, Michigan;  Bristol, Indiana; Chicago, Illinois; Louisville, Kentucky; and Slidell, Louisiana facilitate our commitment to prompt customer service and product delivery.
We are aggressively honest and trustworthy in our relations with customers, suppliers, co-workers, and the communities where we have an impact.   We work hard to protect and promote the health, safety, and well-being of our customers, our employees, and the environment.
Recognitions, awards and certifications
Multi-year recipient of the Magna Preferred Supplier Award
Chemical Engineer on staff
Chemical Coaters Association International

Local board members
National board members
Corporate member

Michigan Meat Association
Michigan Business and Professional Organization
Member of the Barry County Chamber of Commerce
ISO 9001:2008
GM Approved Plastic Cleaner and Rinse Aid products
Work Here
Interested in a career with us?  Click here for more information.